Piano lessons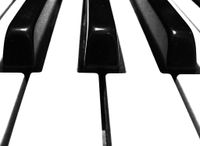 Learn the Grace Music Conservatory approach to keyboard
in this" How to play piano quick "in a 12-week course. Master the basics of technique and chord voicings, and gain an understanding of more advanced concepts including interpretation of lead sheets and improvisation.
Tim Bell: Jazz Improvisation
Learn the art of Jazz improvisation from Tim Bell, one of the most renowned improvisers in the music world. Learn different types and styles of compositions from the perspective of the improviser, and take an in-depth look at how mental, harmonic, and melodic processes contribute to the instinctive skills that an improviser puts to use when taking a solo.
Bass lessons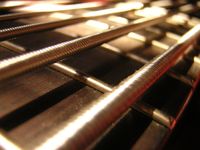 Bass R&B and Funk Bass
Learn to play R&B and Funk bass in the style of the master players. Expand your bass playing in the context of a professional, live music performance or recording session.
Bass Performance 101
Study the music of famous electric and acoustic bass players, and learn to create and perform your own unique bass lines in a variety of different styles.
Jazz Bass
Gain the tools and knowledge you need to improvise jazz bass lines like a seasoned professional. Learn to play great jazz bass lines, recognize common chord progressions in jazz standards, and study the work of jazz bass greats like Paul Chambers, Ray Brown, Ron Carter, and Christian McBride. Stanly Clark and Marcus Miller .
Rock Bass
Gain the foundation, technique, and vocabulary necessary to construct and improvise bass lines in a variety of rock and blues-based music styles.
Guitar lessons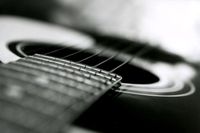 Guitar Chords 201
Master Grace Music Conservatory's approach to playing guitar chords. Improve your style, intonation, technique, time feel, and tone in this in-depth course. Explore open triads, seventh chord structures, open triadic shapes, and inversions in a variety of musical styles.
Guitar Scales 101
Organize the guitar fretboard, develop your technique, and learn to confidently navigate the instrument by gaining a firm understanding of the pentatonic, blues, major, melodic minor, and harmonic minor scales and their modes.
Drums lessons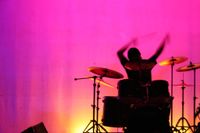 Drums Rock
Drums Learn to play a variety of rock drumming styles through the study of some of rock music's most significant drummers.
Drum Set Fundamentals
Improve your overall coordination, touch, and dynamics, and gain a solid foundation in drum set performance and musicianship
Funk/R&B Drums
Learn to play songs and improvise rhythms in the style of funk and
R&B. Afro-Cuban Drums
Strengthen your overall versatility as a drummer by learning the rich grooves and rhythmic concepts of Afro-Cuban music.
Voice lessons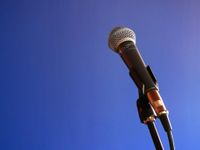 Voice Technique 101
Make your voice sound more powerful, use vocal technique to expand your range and expression, and learn to become more confident in vocal performances.
Pop and Rock Vocals
Learn to sing everything from classic hits pop and rock to singer-songwriter styles to contemporary indie rock in an authentic manner.
Jazz Voice
Apply the unique vocal characteristics of great jazz singers such as Billie Holiday, Louis Armstrong, Ella Fitzgerald, and Sarah Vaughn into your own sound. Understand proper jazz vocal delivery in a number of tempos and gain confidence singing an array of jazz standards in a live or recorded context.
R&B Vocals
Learn the vocal techniques of the R&B greats, including Steve Wonder, Aretha Franklin, Ray Charles, Marvin Gaye, and Beyonce. In this course, you'll gain the necessary skills to sing R&B in an authentic way, including proper phrasing, riffing, shouting, scale patterns, rhythmic articulation and much more.
Music Business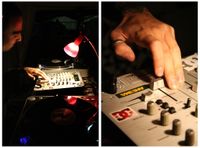 Music Business 101
Gain a broad overview of the music business and learn how the various segments of the industry operate on a day-to-day basis. Discover the career opportunities that are available to you, and the knowledge you'll need to achieve your goals. Music Business Trends and Strategies Gain a forward-thinking approach to the key issues that all musicians, music industry entrepreneurs, managers, and music business professionals face in the main segments of the music industry, and how to leverage the opportunities that the new music business provides.
Music Publishing 101
Create and operate your own publishing company, and learn how to effectively promote and place your songs into income-generating opportunities.
By the end of this course, you will be able to:
Understand the technical requirements needed to prepare recording tracks for mixing

Implement professional music standards for organizing your mix session and delivering the final mix

Apply editing tools needed to improve musical performance, such as vocal tuning, vocal comping, and tempo editing

Understand and use different types of equalizers, compressors, gates, reverbs, delays, chorus, flangers, and many other processors necessary to mix effectively

Employ automation techniques, from basic to using all kinds of parameters

Apply mixing techniques specific to drums and vocals

Thoroughly analyze and evaluate your own mix and others

Identify the main mixing trends per genre of contemporary music
Click photo to Music Lesson @ Grace music Academy site